I'M WE, WE'RE ME, BRG Zehnergasse, Wiener Neustadt, art in building, 2014
photo: Wolfgang Thaler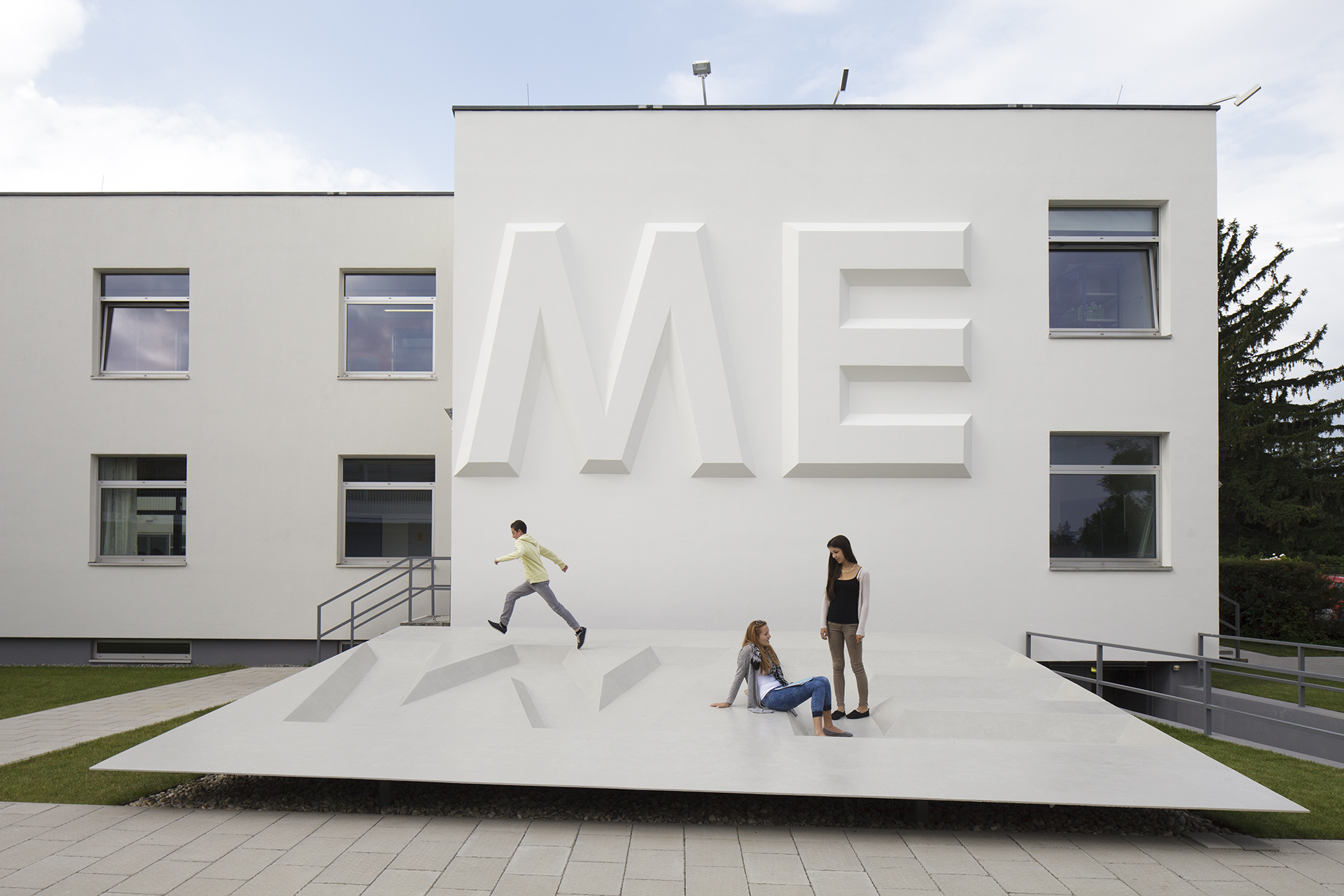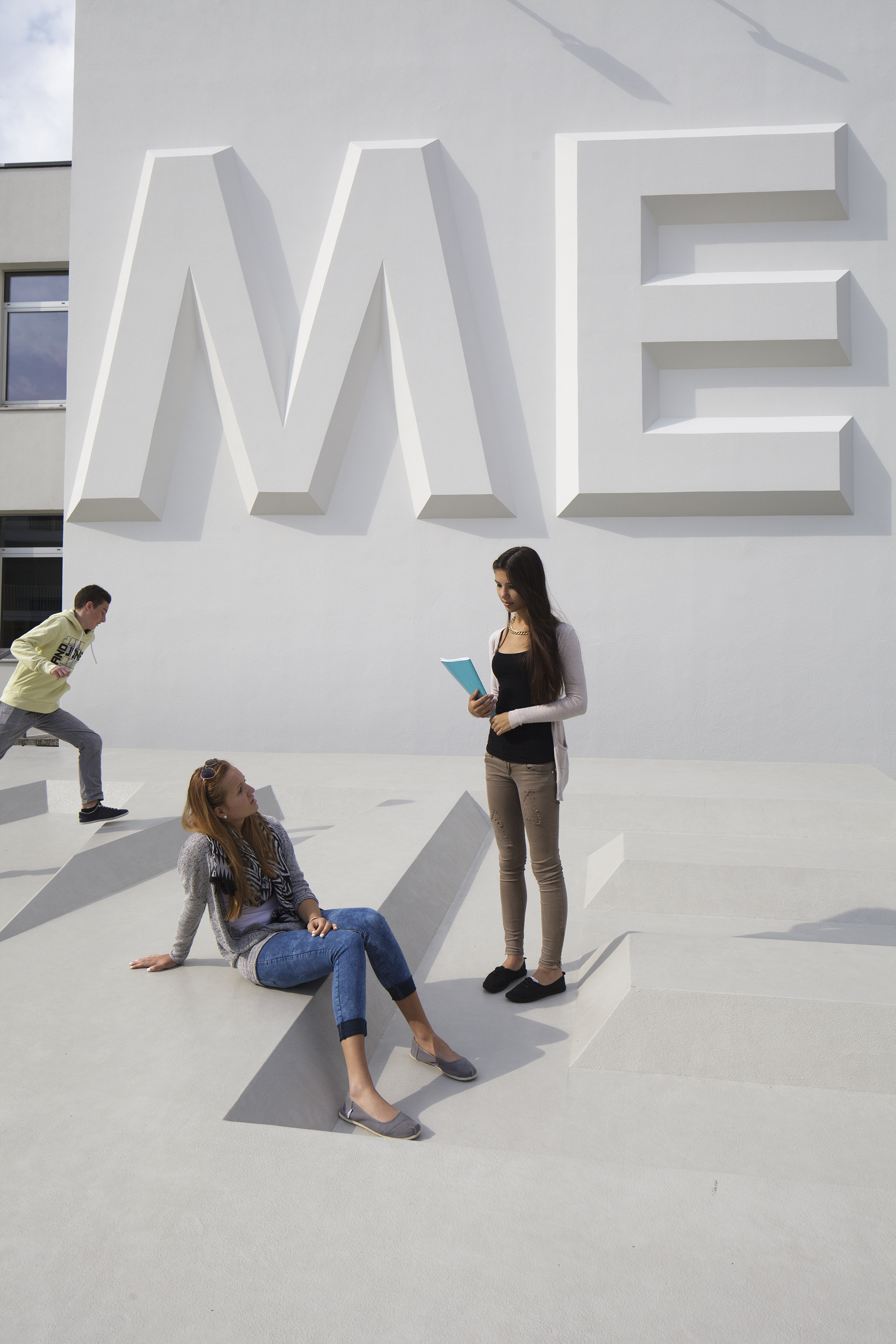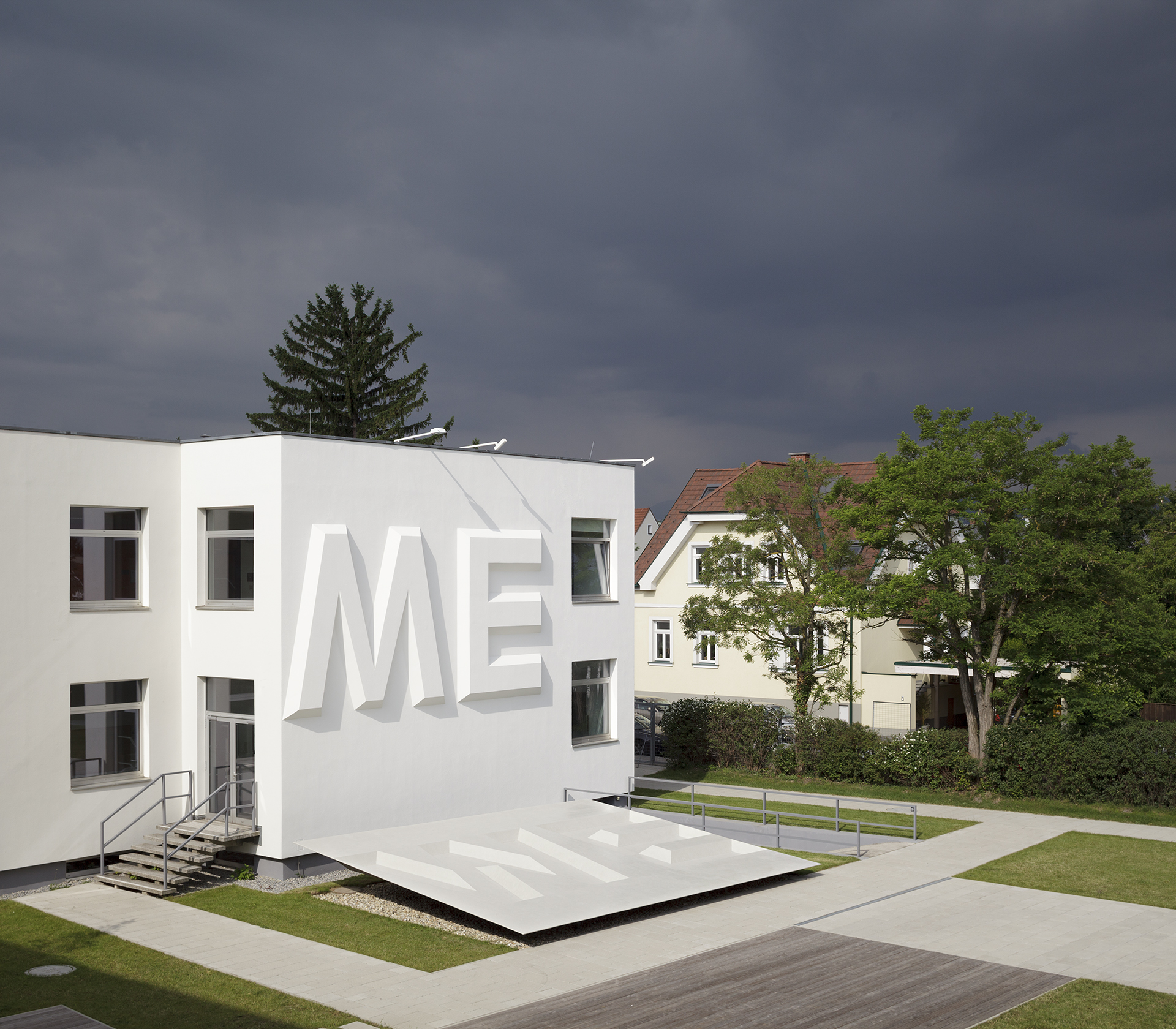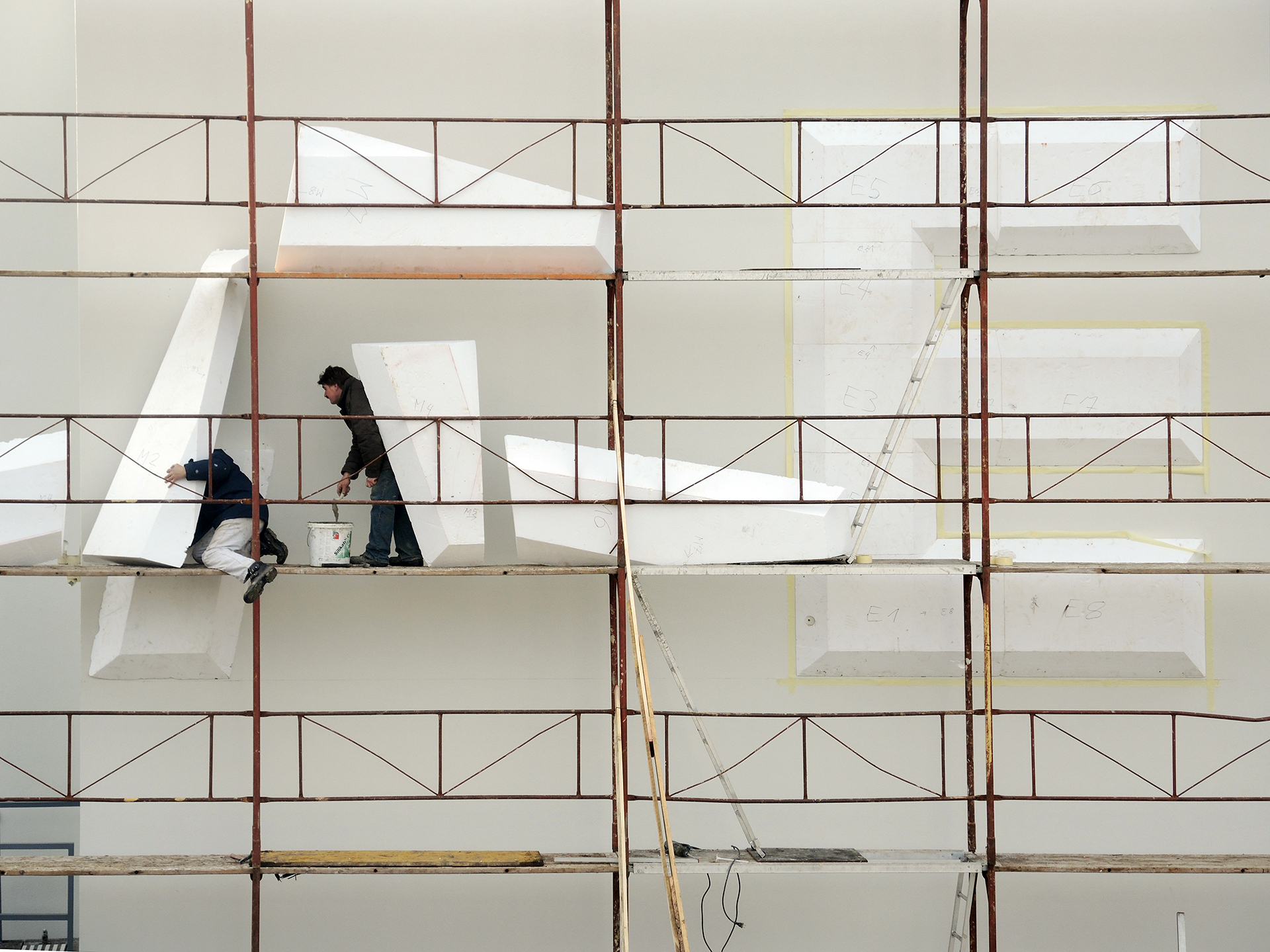 construction of the mural relief
photo: Almut Rink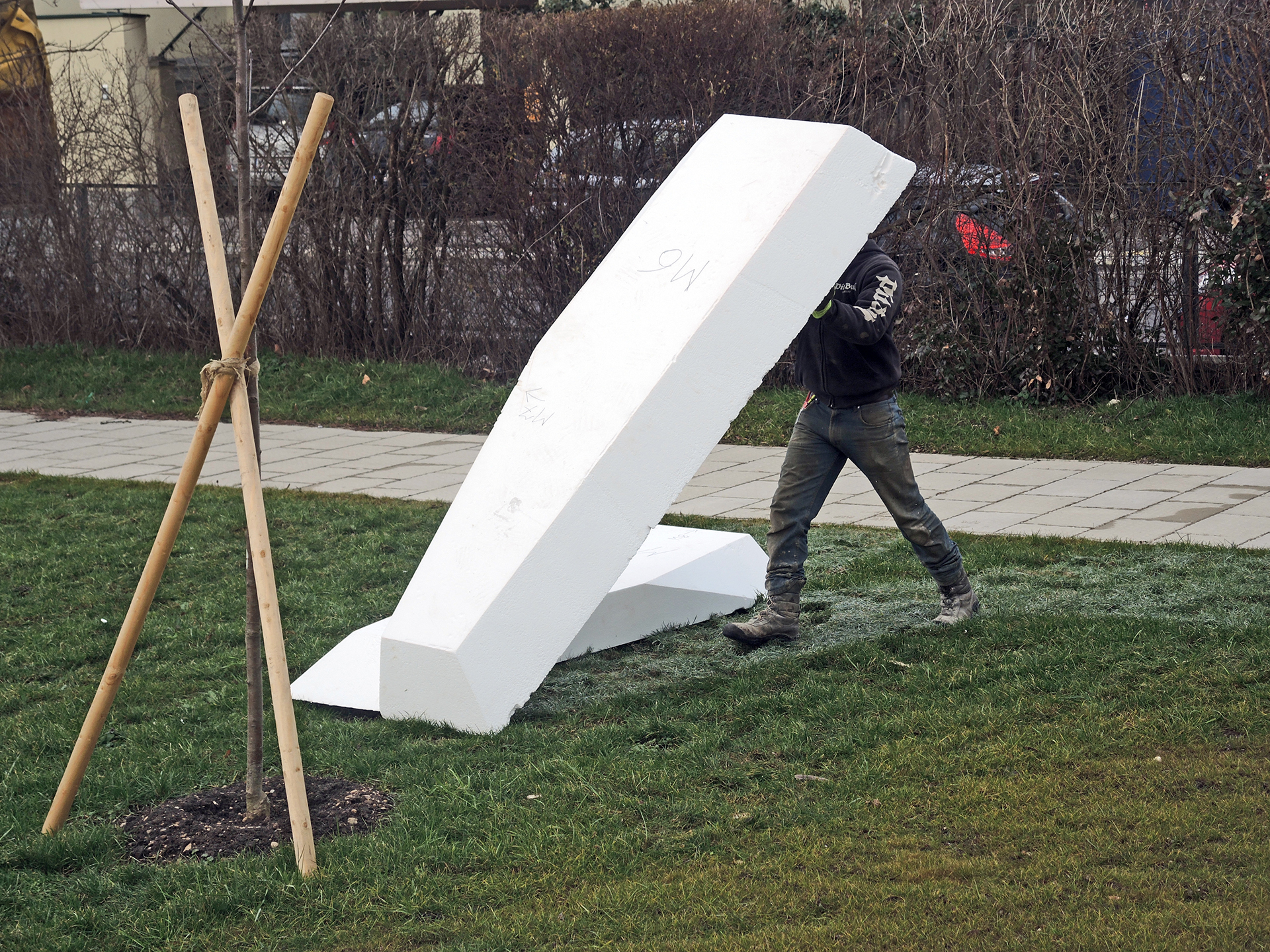 construction of the mural relief
photo: Almut Rink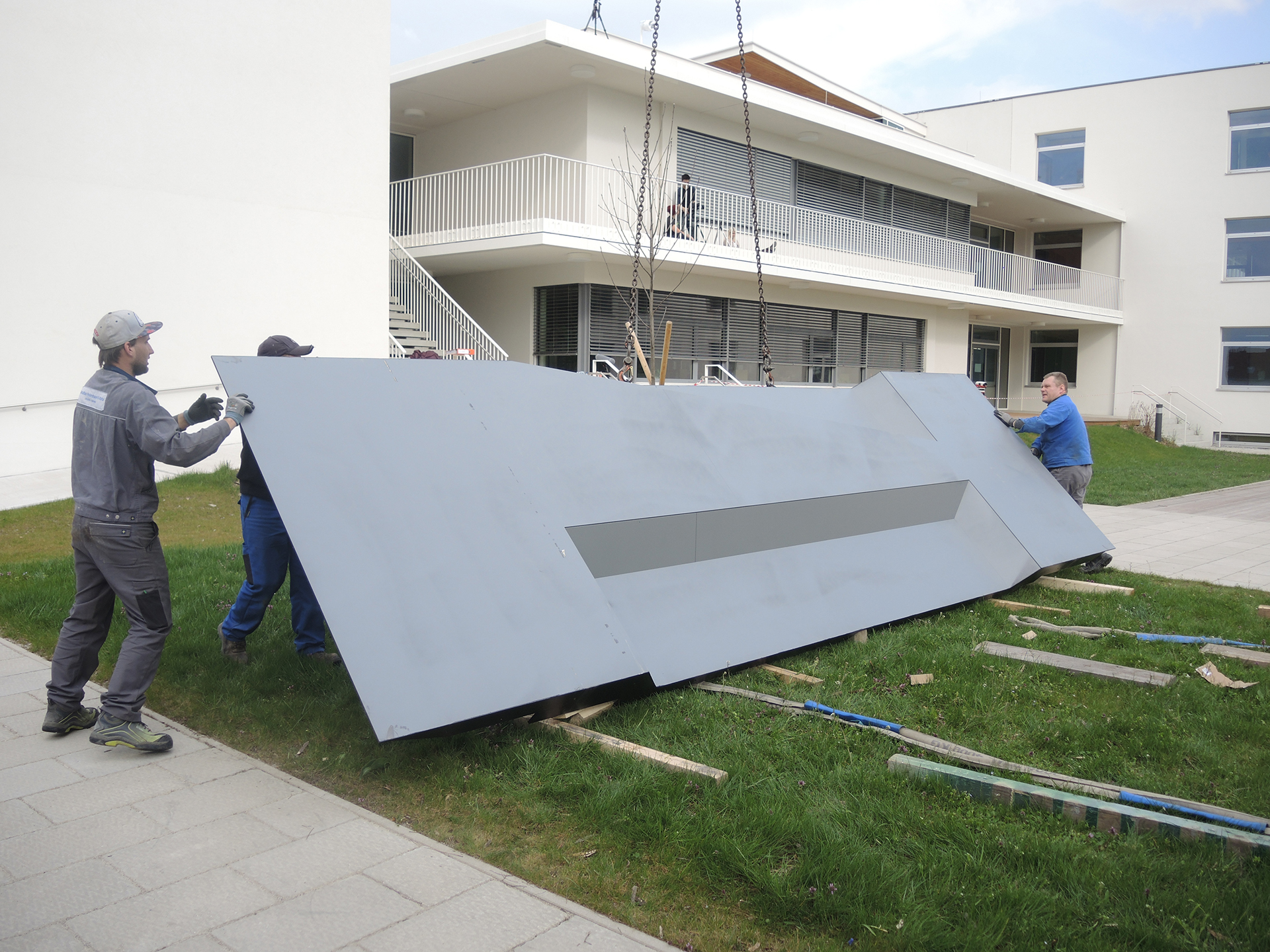 construction detail
photo: Almut Rink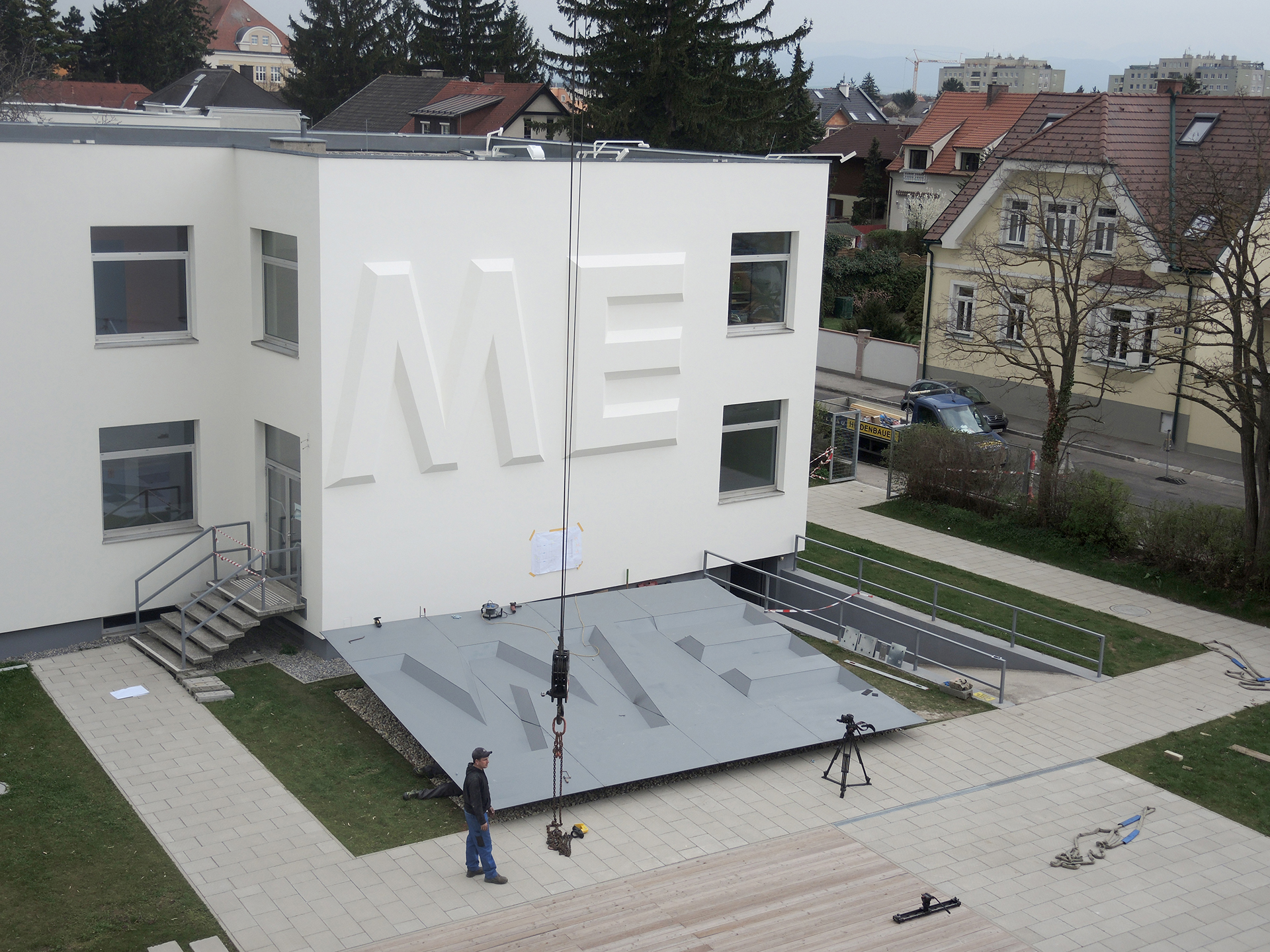 assembly of the steel platform
photo: Almut Rink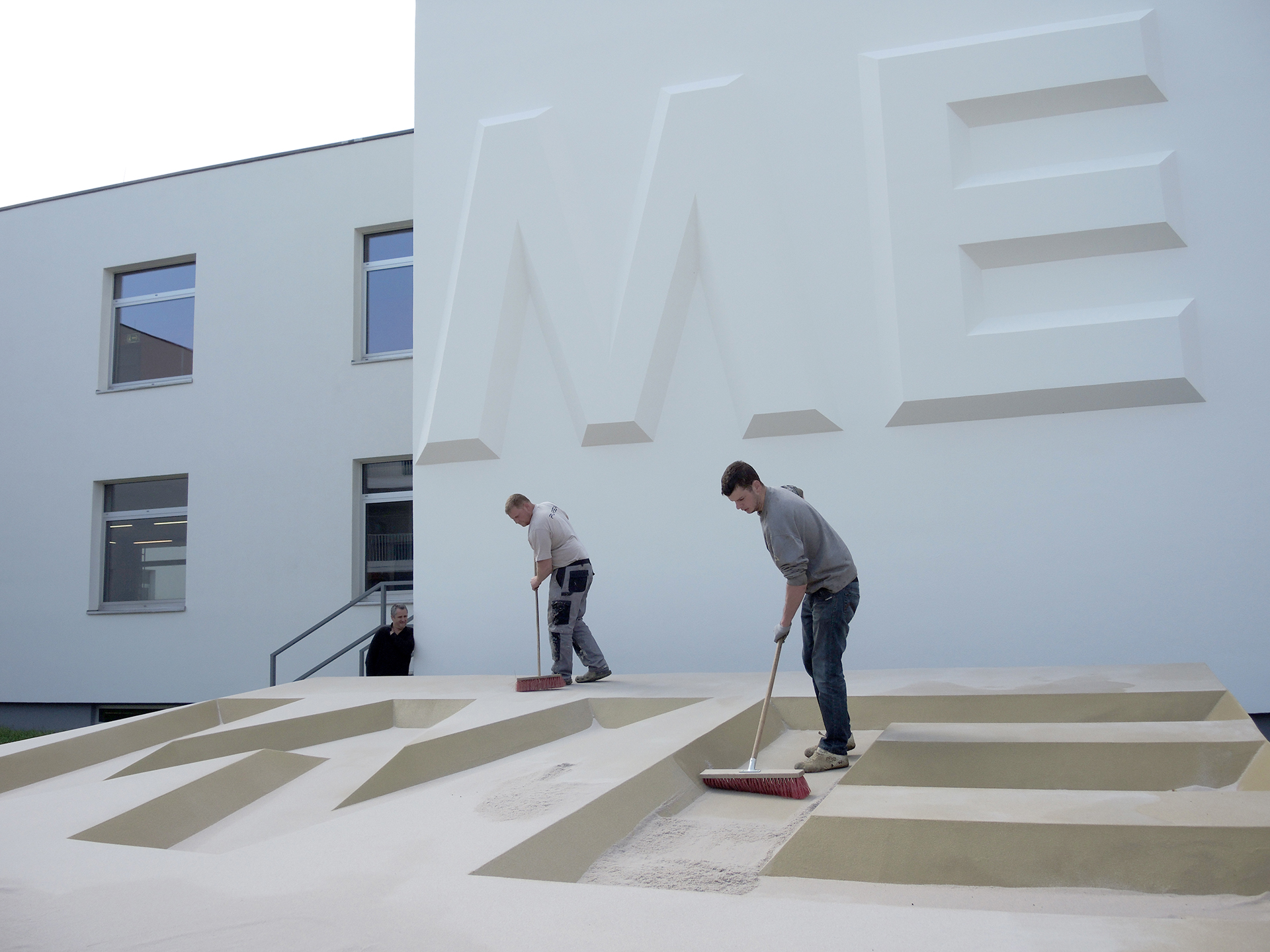 coating of the steel platform
photo: Almut Rink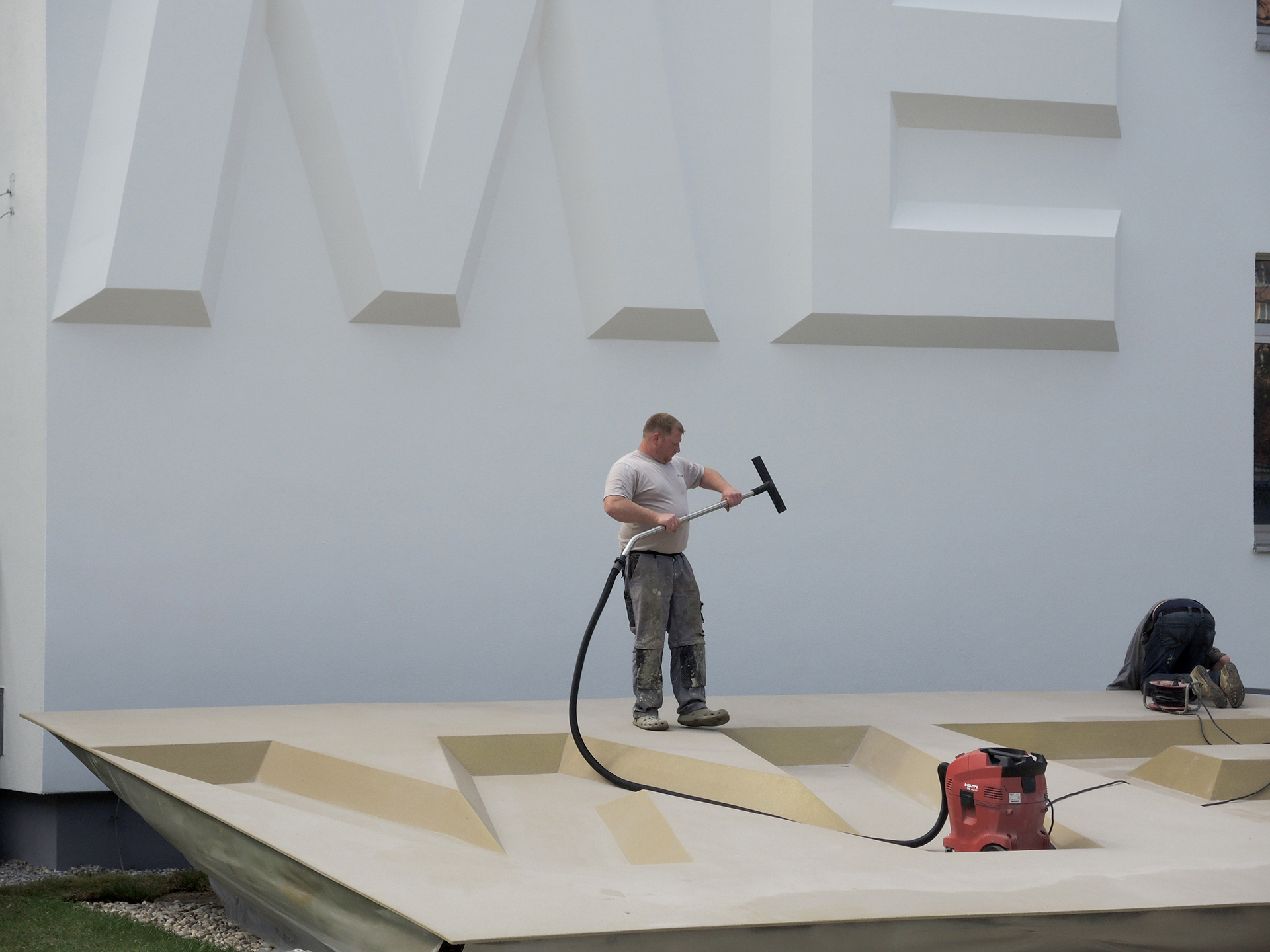 sand coating of the steel platform
photo: Almut Rink
I'M WE – WE'RE ME
2014, in cooperation office I0I
Bundesgymnasium Zehnergasse, Wiener Neustadt
"At BG-Z we want to strengthen the "I" in its "self-being" and develop the "we" of pupils, parents and teachers into a "being together". … We want to match the individuality of the students as best as possible." (quote self-definition of the high-school).
The school as a stage of life shapes through the learning content, but also through the diverse relationships, among students, between students and teachers, both inside and outside the school.
For behavioral biology, imprinting is an irreversible form of learning:
During a mostly relatively short, genetically determined time period (sensitive phase), environmental stimuli are permanently included in the behavioral repertoire. Learning by imprinting takes place without reward or punishment playing a role. Imprint is irrevocable, it is captured by and recorded very quickly and effectively maintained for life.
"ME" and "WE"
The development of community and individual requires each other. A formation of the "I" and thus an education of identity always takes place within the community. At the same time, the power of each system depends on its individual elements. For the development of the personality a suspension in a group is fundamental. Here rules and rituals form a period of life that is essential for the development of personality and consciousness.
Project
The word "ME" emerges from the facade of the school building. The "ME" merges with the building, at the same time it emerges as a raised relief from this out: It refers to the individual as a (formative) character. The surface with the relief becomes the patrix, the stamping stick: a horizontal surface – slightly tilted and rotated – hovers over the square in front of the facade. It shows the mirror image of "ME": "WE". It is paper and stencil at the same time, form and image carrier together; as well as the facade. Which of the two words "ME" and "WE" is transferred to which surface can no longer be determined.
Contact zone
Where do you meet friends? As meeting places – as "contact zones" – usually informal free spaces are established rather than the spaces of the institution itself.
Platform and stage
"WE" becomes a platform, a meeting place, a forum in the entrance area of ​​the school. It does not dictate the nature of its use and is open in its functionality: For everyone – as a bench, as a table, as a lying surface, as a stage of the ego and we …