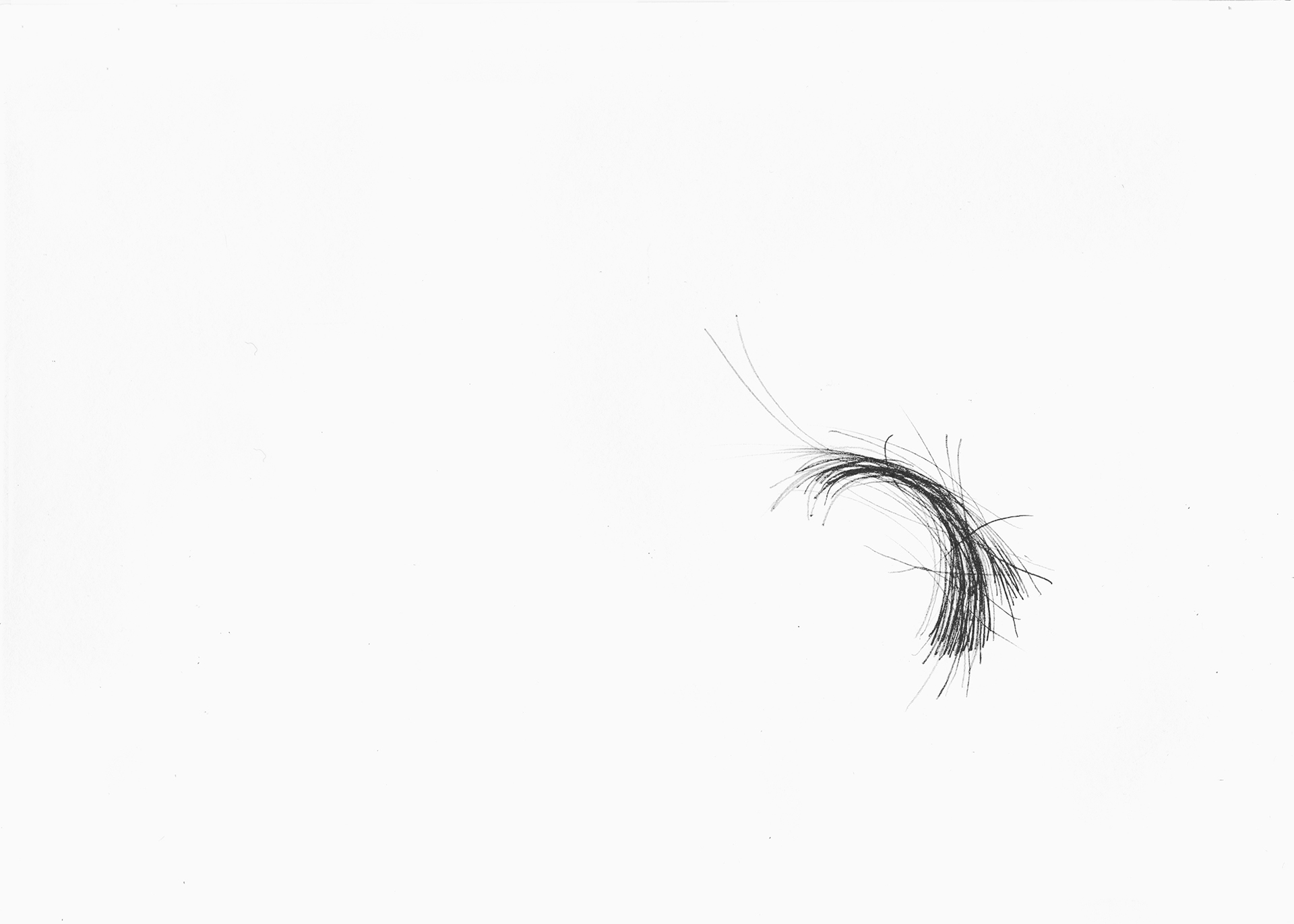 Echo (Notes On Orientation), 2020, mixed media on paper, 29,1 x 21 cm
Reservoir (Notes On Orientation), 2020, mixed media on paper, 29,1 x 21 cm
Prospect (Notes On Orientation), 2020, mixed media on paper, 29,1 x 21 cm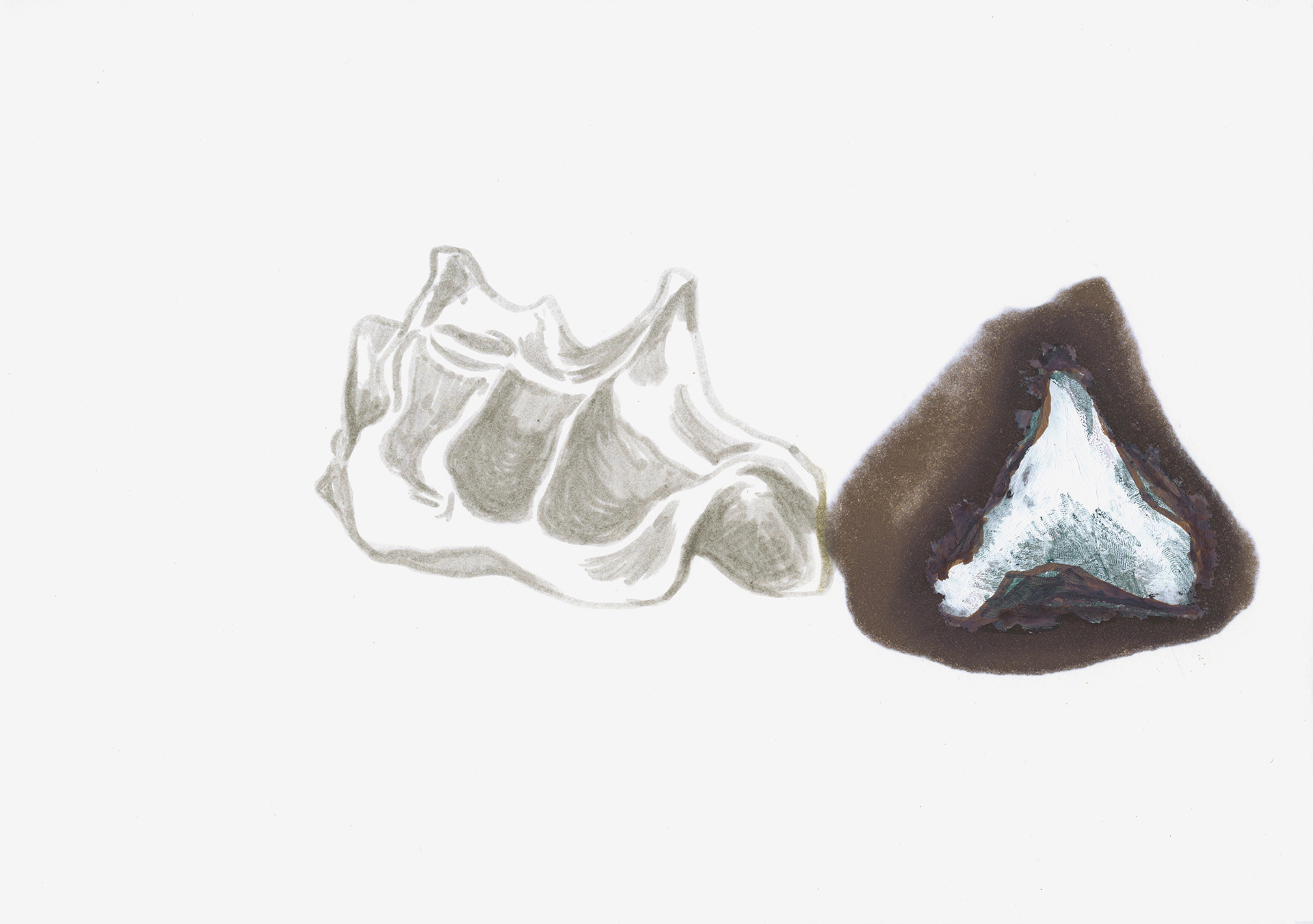 Crush (Notes On Orientation), 2020, mixed media on paper, 29,1 x 21 cm
NOTES ON ORIENTATION

2020/21
series of drawings, mixed media on paper, 29,7 x 21 cm
In his art philosophy, Chinese painter Shitao (1641 – c. 1707) devised a dense network of philosophical and aesthetic thoughts on painting as an encounter of man with the universe. Here, emptiness allows all entities to reach their true abundance.
In his writings as well as in his ink paintings he narrates — under the pseud- onym of Monk Bitter Melon — what he senses as the cosmic breath of the one brushstroke. Guided by this, painting — representative of other arts — becomes a process of shaping what surrounds us.
The drawings follow this thought in a haptic appropriation of everyday life to allow a fluid orientation. They are kept as open as possible in terms of drawing media and subject that they can follow the basic phenomenas of a present constellation.