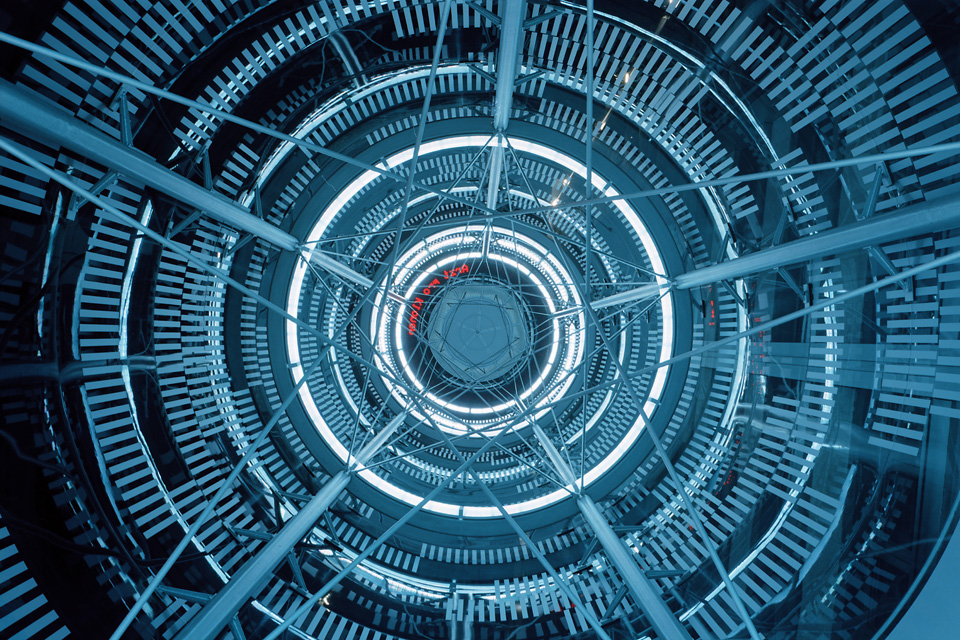 Perspective up the tower with the coin structure and the anagrams
photo: Wolfgang Thaler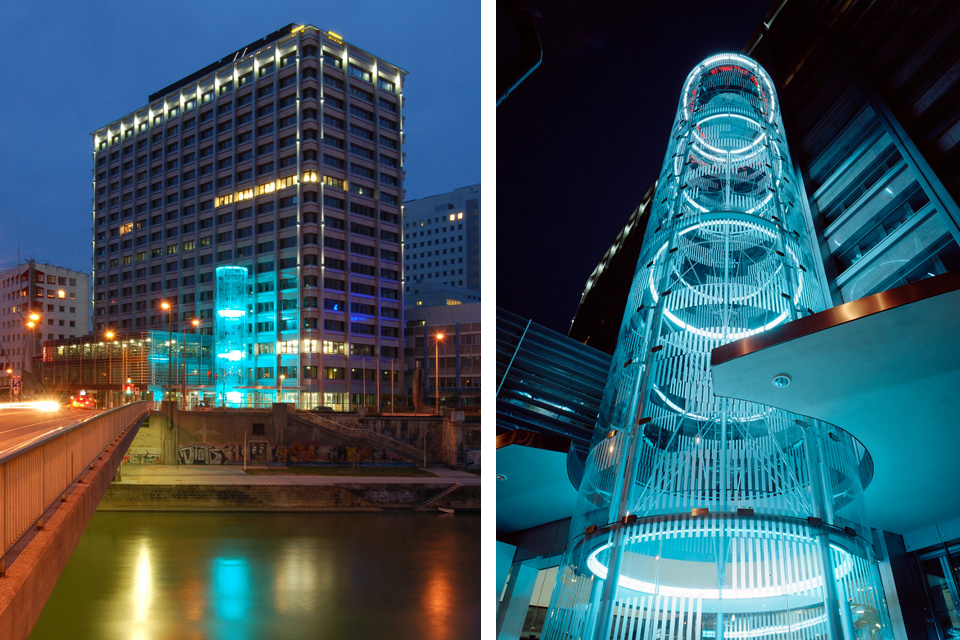 Kaleidoskope, street view by night
photo: Wolfgang Thaler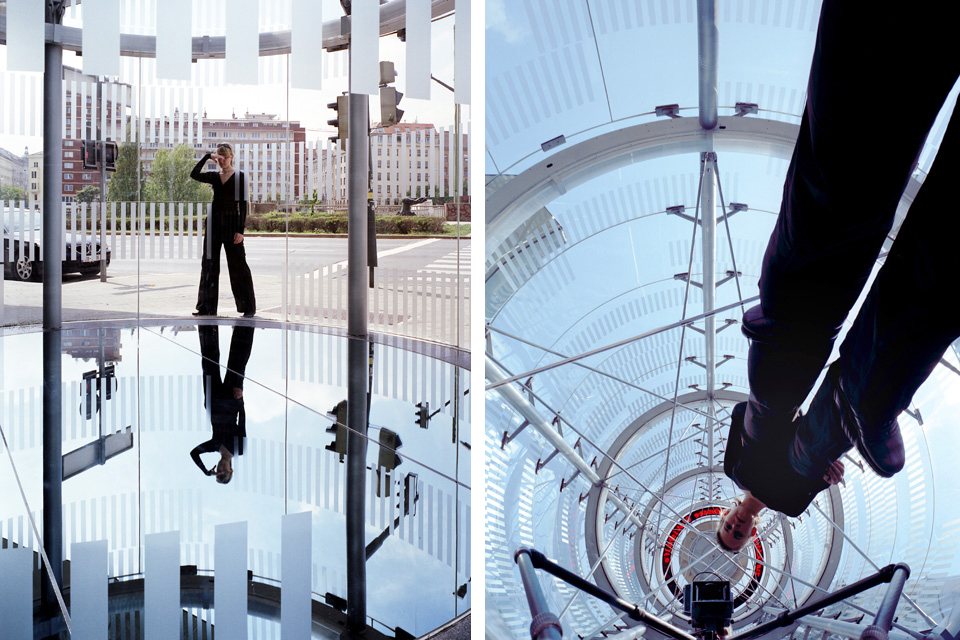 Kaleidoskope, looking at the floor mirror towards the virtual extension into the ground
photo: Wolfgang Thaler
Kaleidoskope, looking at the floor mirror towards the virtual extension into the ground
photo: Wolfgang Thaler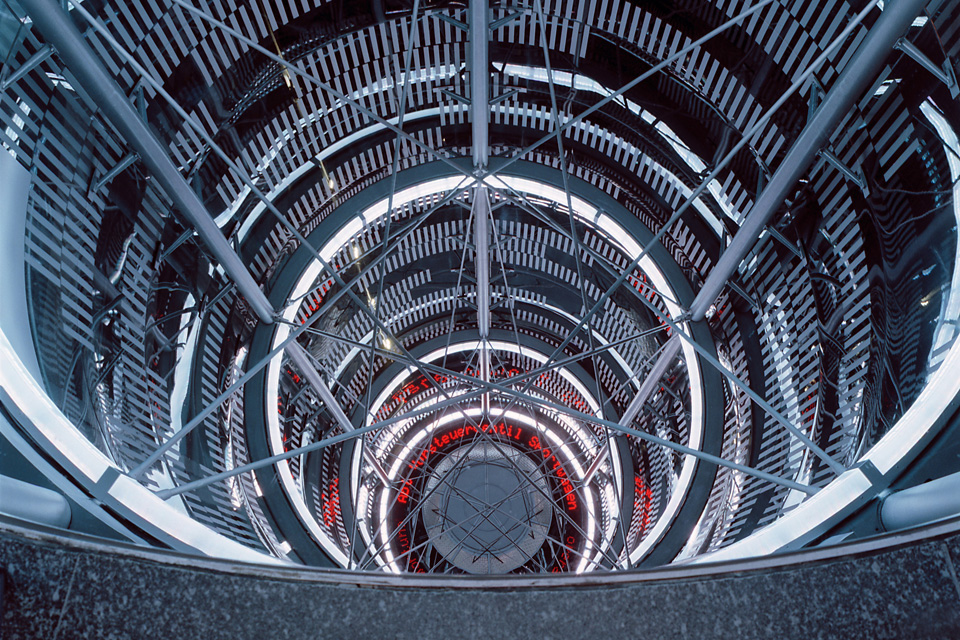 Kaleidoskope, looking at the floor mirror towards the virtual extension into the ground, that can only be read this way
photo: Wolfgang Thaler
KALEIDOSKOPE
art in building Raiffeisenbank Wien, 1020
with Christof Schlegel, Christine Gloggengiesser, realization period 2005-2006
execution with Arch. DI Thomas Sturm
After an invited competition, the concept for the original entrance area of ​​a Viennese bank building was realized as a widely visible lighthouse along the Danube canal.
Edge / Kaleidoskope
The shell of the glass tower is – like a stack of coins – coated with the pattern of edge stamping of mutually shifted, piled 1-euro coins. Often the place of inscribing permanent values ​​and ideals, the coin's marginal embossing gives a stripe pattern reminiscent of barcodes. As they pass, the patterns form interferences, similar to a kaleidoscope that creates different spaces when rotated.
Anagrams
The upper end in the glass tower forms a ring with LED illuminated letters. As in the kaleidoscope, in which individual crystals give rise to ever new formations, terms taken from Raiffeisen's company slogans are converted into anagrams and rendered in mirrored form. Through a mirror floor, the room doubles down.
At the interface, the visitor stands: Only in the reflection – looking down into the embedded in the floor mirror, so to speak, in the virtual extension – the anagrammatic texts of the illuminated sign reading.